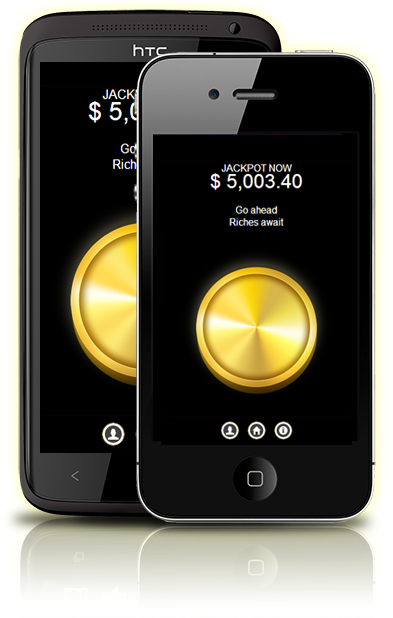 Million Dollar Button is something different! Install the application totally for free and win a HUGE real money Jackpot just by pressing the Golden Button! You can press the button again and again every 15 minutes for free. Million Dollar Button offers excitement to its players wherever they go. If you have a cell phone or tablet in your pocket, you have a chance with you.
Chance to win real money by just press of the Button
Free to install & play
Ever growing Jackpots - More presses, bigger prizes
New chance to win every 15 minutes
You always carry a chance in your pocket


Not yet available, stay tuned!
Requirements:
Requires Android 4.0.3 and higher. WiFi, Edge, or 3G network connection required.